Management Companies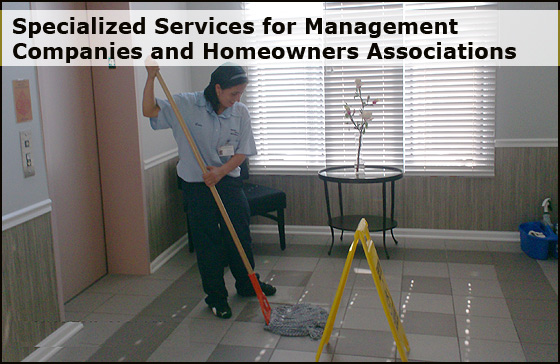 2010 is Mister Natural's 37th Year of Providing Quality Workmanship to over 125 Management Companies and Homeowners Associations
Water Damage, Flood and Fire Restoration
Fast response emergency service
14 Equipped trucks
Over 175 pieces of drying equipment
All technicians are IICRC master textile and journeyman water damage certified
Janitorial Cleaning Services
Outstanding communication with managing agents
Thoroughly trained, supervised and quality conscious
Technicians you can communicate with
Call for references!
Carpet Cleaning Services for Building Common Areas
Powerful truck mounted equipment

High-rise building services available!

IICRC certified master textile cleaners
Detailed conditions of carpet provided to management company
Dryer Vent and Air Duct Cleaning
Clean dryer vents reduce fire hazards and improve efficiency
Clean air ducts improve indoor air quality
High-rise services are available!
New Carpet and Flooring Sales
New carpet and tile installed in over 200 common enterances and high-rise buildings
Call for references!